Global visibility in form of promotion of Greece as a partner country throughout all locations covered by the Accace Circle community
Access to best-practices, experience and innovations in a close-knit knowledge international hub with shared values
Increase of local referrals and participation in globally managed outsourcing and advisory projects
Involvement in complex RFPs with the support of an experienced international partner who understands the stringent requirements of clients and can help fine-tune the offering to the highest service standards
Acquisition of clients from various industries, such as software development, cloud management, energy services, occupational safety, FMCG and retail, thanks to the referrals
More than EUR 1M of annual revenues brought to the whole community
Almost 1,000 referred business opportunities recorded in 2022
COMMON CLIENT SUCCESS STORY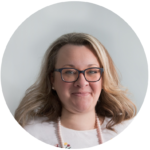 Sousana Patsoumi Kalfa
Chief Business Officer
ATLAS Consulting | Greece
A big fashion retailer managing well-known brands in Europe, Africa and Asia with the network of more than 2000 stores reached out to us for support with payroll and accounting outsourcing services in Greece after entering the local market. Our proposal included the preparation of customized reporting based on client's needs and training our experts in the policies of client's accounting system in order to make the expansion as smooth and comfortable as possible.
How would you describe the cooperation with the community?
Working with the community has been a very rewarding experience. Thanks to the thorough internal preparation and knowledge sharing, nothing comes as a surprise that has to compromise our capacity or capabilities. They have taken great care to ensure that the scope of services our client requires are clearly and precisely communicated. The price negotiations are transparent and reasonable, which allows all parties to come to an agreement that is fair and equitable.
How would you describe the cooperation with the client?
The client was referred to us by Accace, one of the community members. They gave us a thorough description of the opportunity, and we immediately decided to form a multi-dimensional team composed of both Accace and Atlas Consulting. This enabled us to be well-prepared and completely in agreement for the meeting with the client.
The client was very organised, open and clear about their needs from a local provider. We could immediately sense the good chemistry and mutual connection. During the price negotiation, they were very reasonable and expressed willingness to adjust the fees if necessary. Knowing their expectations allowed us to come up with the best solution that fit their criteria and made all parties happy with the cooperation.
What are your main takeaways from this experience?
This opportunity allowed us to get more familiar with the way big companies are organised. This opens our doors to clients of similar size, because we will be able to navigate in their needs and requirements with a lot more confidence.
The other learning from this experience that when people share the same ways of doing business and value the same things, the cooperation can be incredibly smooth.
Atlas Consulting has joined the Accace Circle community in 2020. Possessing almost 5 decades of market experience, they are a reliable provider of BPO, financial and consulting services for SMEs and individuals doing business in Greece and the region – providing a one-stop-shop for a wide range of services, such as company incorporation, accounting and tax compliance, payroll and HR, international tax planning, business administration services, as well as immigration strategies and expatriate solutions.