In this Member Spotlight, we're excited to showcase our member Accace Slovakia, that has a remarkable success story to share. They have navigated the challenging path of building and running a successful startup accelerator, and their insights are bound to inspire others. At our core, we believe in the power of sharing, because when we share, we care. Join us as we uncover their journey, while celebrating their achievements.
Accace Slovakia office was originally founded in 2006 in Bratislava, Slovakia. Starting with 34 employees as a local accounting firm, Accace Slovakia is now among top 10 advisory companies in the country and currently employs more than 120 professionals united by mutual drive for progress, new technologies and personal approach. It is trusted by start–ups, SMEs, and global businesses thanks to comprehensive range of services in the field of accounting, taxes, law, payroll, and HR solutions.
In 2023, the team from Accace Slovakia has launched the AceON Accelerator – an international accelerating program for budding start-ups from the Czech Republic, Slovakia as well as from other European countries.
What initially started as a non-profit accelerator for startups and traditional businesses has evolved into a sophisticated accelerator program with exceptional mentors, speakers, and offerings. In 2019, they organized their first accelerator under Accace Slovakia's civic association #accacelife. After 3 successful local rounds, they started collaborating with the ZAKA Family Venture House to add the project a new dimension – helping start-ups on the international market.
Let's dive into this inspiring story shared by Petra Konáriková, Marketing and Event Manager at Accace Slovakia, and Peter Pašek, Managing Director and Partner at Accace Slovakia.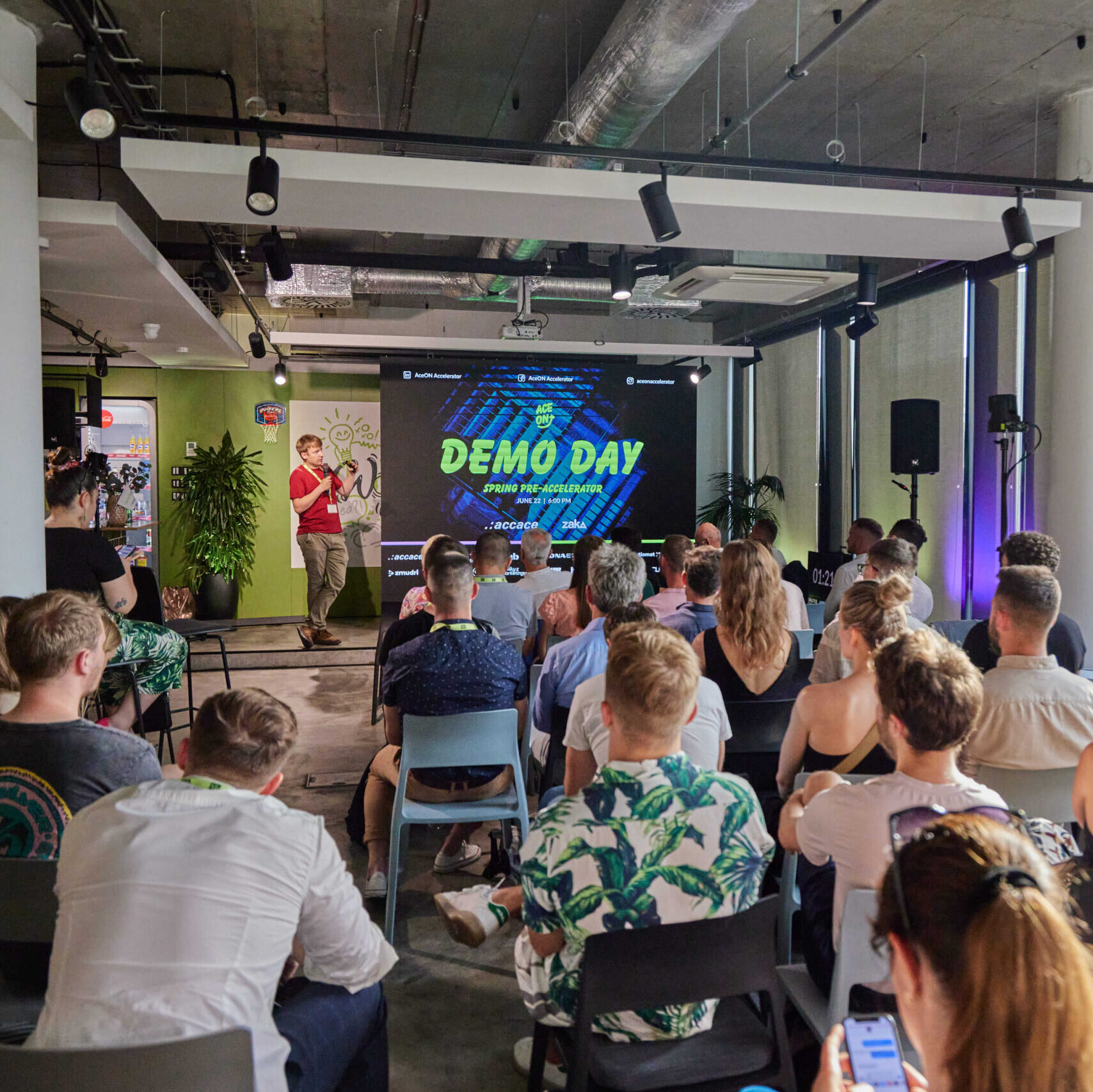 Why did you decide to launch such project and go in this direction? How does it fit within your overall company´s strategy?
At the core of our corporate culture and strategy lies a strong emphasis on innovation and nurturing talents. It is what drives us forward. Our region has a great potential, but not everyone will succeed. We want to leverage our experience and extensive network to support our start-up ecosystem in any way we can.
After three years of running #accacelife accelerator, which has helped many successful start-ups such as DNA ERA, Glycanostics or MultiplexDX, we knew we could do even more, push our boundaries of help literally beyond the borders. Thanks to ZAKA, we were able to jointly create AceON accelerator. We successfully completed the first non-equity spring batch, and we are currently in the process of accepting applications for the autumn equity batch. We are therefore looking for unique technological start-ups in which we also plan to invest.
How does it contribute to the company's growth and differentiation from the competition?
We are very grateful for the fact that we can work for many successful local and international companies that have been working with us for many years. However, we should not forget that there are also "younger" companies with more and more being established, and our services and approach need to be adapted to this. These are developing much faster than those companies that are 20 or more years old, so we also try to respond flexibly to their needs. We believe that even these start-up companies will be successful and maybe much sooner than before, so why not pass on to them what we already know?
What were the most significant obstacles you encountered along the journey, and how did you successfully navigate through them?
The whole project presents substantial challenge which we embrace with enthusiasm. It is important to have a good team where everyone holds an important role. collaborative discussions, sharing ideas and observations are vital in creating a high-quality program that attracts interest of more promising start-ups every year. Moreover, fostering a culture of mutual learning and growing is extremely important.
Do you have any particular accomplishments or recognition that you'd like to highlight?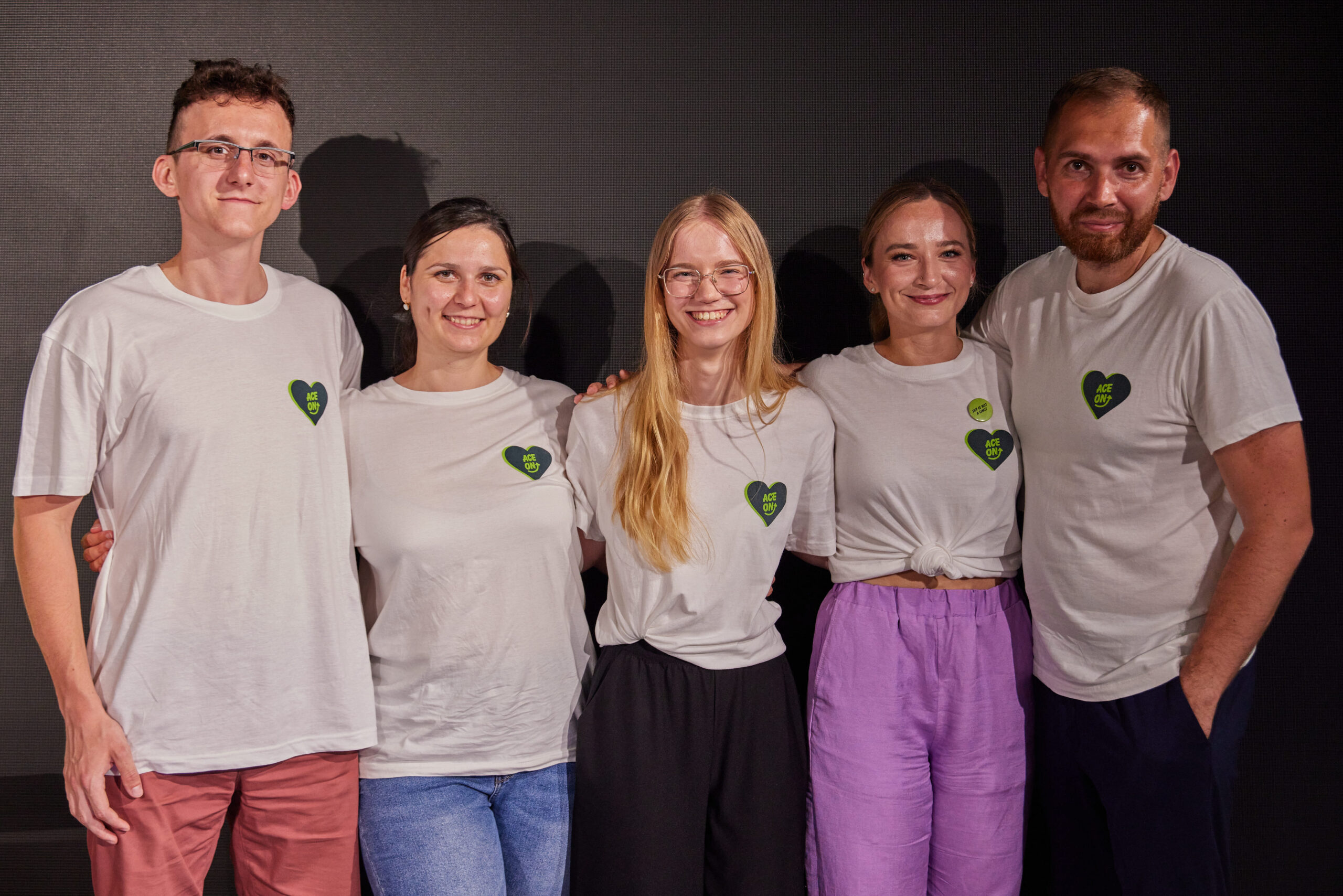 The initial plan was to work with a maximum of 15 teams for our Spring batch. However, due to great interest, we expanded our group to 17 teams. Additionally, while our original intention was to select a single winner, we were delighted to see such impressive potential that we ultimately chose two winners.
Our two winners are working on Beta testing, MVP, securing their first customers and are in the stage of actively searching for investment opportunities – Mapheim and Wopee.io.
Wopee.io is a platform specifically designed to address needs of companies that rely heavily on their web presence to drive revenue and success. While Mapheim is a user-friendly platform that enables businesses to create interactive maps easily at an affordable cost, so they can simply hop on the train of digitalization and eliminating the need for printing maps for their visitors.
Accace is a proactive consultancy and outsourcing partner who bridges the gap between needs and solutions. Combining smart and streamlined technology with a holistic approach, we provide an all-round care to clients and consider their matters as our own. With over 800 experts and more than 2,000 customers, we have vast experience with facilitating the smooth operation and growth of small to large-scale, global businesses.
Website: www.accace.com