The blooming market of the 21st century provides a solid ground for new businesses to grow, but this eruption of entrepreneurship creates a competition that may be hard to surpass. However, regardless whether we run an established business or are new on the market, one of the keys to our success are happy customers, while most companies are doing their best to keep them happy, they fail to do one important thing: ask for their feedback.
As an international business community, we have vast experience providing BPO and consultancy services to thousands of customers from different industries and countries, hence we understand the significance of customer satisfaction and its regular measuring. In our expert insight, we elaborate not only on the main reasons, but also on timing and methods to provide a better image of where to start and how to proceed.
5 main reasons why measuring customer satisfaction is vital for your business
What is customer satisfaction? Basically, it represents the level of the client's happiness with your service or product. It can be measured by common-practice satisfaction surveys, focus groups, interviews or ratings. All of them are a good source of valuable information, providing a clearer image of what is done well and what may be a weakness of the service delivery. But the benefits reach far beyond simple "pros and cons".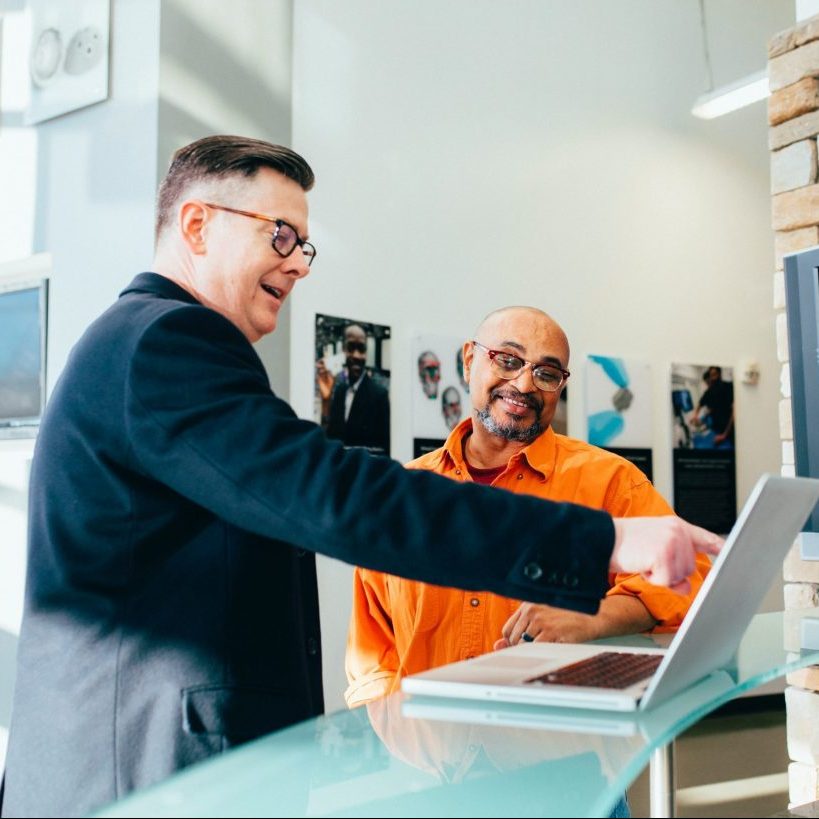 Whom to ask and when?
Choosing the customers who are to be approached is a significant part of the process. The selection of participants plays an important role in the gathered data, as focusing on a specific group of clients may result in higher quality results and more accurate information. It may be tempting to approach every client, but for larger businesses this may mean a greater consumption of resources and demanding data processing. To avoid that, the company can focus on specific groups, such as on the most profitable clients or a specific number of clients per country, size or industry. Another option is to leave the selection process up to the key account managers, who, in fact, know the most about clients.
Once the choice is made, the next question mark is timing. It is important to set up the frequency and regularity in a way that makes the client feel valued and listened to, instead of being overwhelmed by constant enquiring. Some certifications for various quality standards require an annual conduction of the satisfaction survey, but it is quite recommended to do it more frequently – while the client is engaged and willing to respond with a quality feedback. In this case, the best timing is right after product purchase or implementation of a new service. Clients who have been unhappy for a longer period of time are more likely to reject participation or provide an irrelevant response.
Measuring methods – how to choose the best for your needs?
When it comes to data collection, there is a wide selection of qualitative or quantitative methods. The choice depends on the results you wish to achieve, considering complexity, context and much more.
Qualitative methods are suitable for gathering full, meaningful answers put into words. They also investigate impressions, views and opinions. They can be conducted by asking open-ended questions in surveys that cannot be answered with a simple "yes" or "no" or questioning a focus group. Both require an in-depth response, elaborated answers and can lead to pinpointing unexpected, unknown issued. Qualitive data are richer, but require more time spent on their analysis and evidence.
Quantitative methods provide numeric data, which enable an easy tracking of changes and benchmarking. The approach is best used when a general conclusion needs to be drawn and structured results need to be gained. The Net Promoter Score (NPS) is a common metric that measures the likeliness of customers recommending a company to their associates on a scale of 0 to 10. Besides providing information on the overall customer satisfaction, the NPS is a useful tool to benchmark scores against competition or market average thanks to its popularity. Although initially it was based on a single question, "How likely are you to recommend the company to a friend or colleague?", it also allows for a wide range of use and questions to track scores of practically anything – individual service deliveries, projects, or even staff members.
The question is not whether to measure satisfaction, but how to design the method for the selected audience of customers. The sooner you start, the better point of reference you can gain for improving your service delivery and become a provider of choice for both new and existing clients.
Zuzana Pivarníková
Community Development Coordinator