Bulgaria is one of the most attractive outsourcing destinations for business services and information technology today. Beautiful in nature, unique historically, rich culturally and hot economically, the country has quickly emerged as an exciting investment location. It possesses political and business stability, an open, market-based, upper-middle-income economy, securely anchored in the EU. It is a member of the European Union, NATO and WTO.
Our colleagues, Latchezar Georgiev and Bogdan Ivanchev from Sb Accounting & Consulting, elaborate on the country's characteristics, their company's advantages and what they value the most about the Accace Circle business community.
What do you consider to be the biggest opportunities on the Bulgarian market at the moment? What is the best thing about Bulgaria?
Bulgaria is increasing positions in all international rankings as one of the most solid and attractive BPO and ITO destinations. The possibilities are unlimited, from Customer Support to Back Office. The sector offers quite complex services, including analysis, marketing, sales, accounting, human resources management and others. At the same time IT outsourcing is developing rapidly, integrating the latest technologies in its activities and implementing the best world practices. The outsourced services in Bulgaria were experiencing significant growth in its development during the last 15 years and the forecast is that this growth will continue. If for 2019 BPO and ITO have determined 5.5% of the country's gross domestic product, then in 2022 their relative share will reach nearly 9%.
One of the main reasons in favor of outsourcing to Bulgaria in particular are the low taxes. The flat corporate tax and the personal income taxes are fixed at 10%, the lowest in Europe. No less important is the higher education of the local people, skilled labor and at the same time the low labor costs. Over 97% of the population aged between 19 and 34 in Bulgaria speak at least one foreign language, almost 40% of young Bulgarians speak two foreign languages and over 20% – three. Bulgaria maintains its high position in Europe in the field of outsourcing also thanks to the coordination between the Government, the Associations and the Business.
Located at the heart of the Balkans, Bulgaria is a strategic logistics hub. Ease of transportation of cargo is provided by Five Pan-European corridors, which pass through the country. There are four major airports: Sofia, Plovdiv, Burgas and Varna and two main seaports: Varna and Burgas. Moreover, the distance to Bulgaria from anywhere else in Europe is not more than 2 or 3 hours by plane.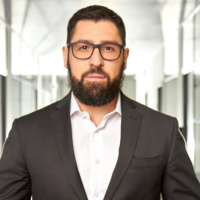 Latchezar Georgiev
Managing Partner
SB Accounting & Consulting | Bulgaria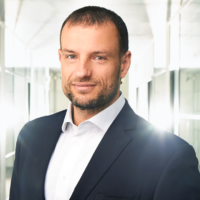 Bogdan Ivanchev
Business Development Manager
SB Accounting & Consulting | Bulgaria
What are the strengths of your organization? What do your customers value most about your cooperation?
Sb Accounting & Consulting is a leading outsourcing provider on the Bulgarian market with more than 30 years of professional experience in the field of Accounting and Taxation, Payroll and HR administration, Legal services and Compliance.
The company has more than 60 experts serving 240 customers including organizations of different size, nationality and scope of activities. Nowadays, we support international companies to start and expand their businesses in Bulgaria and assist domestic entities in increasing the quality of current business processes and successfully enlarging activities abroad.
Our solutions are Paperless, Digital, Automated, Intelligent and Self-service based, providing individual and long-term relationships consistent with the best world practices and innovative techniques. We prepare individual strategies and make specific solutions, tailored to the needs of each individual client.
Our strategy consists of the following basic principles:
High quality services based on personal approach
Successful integration of advanced Technologies
Continuous Improvement and development of good practices
Within 2020, we developed an electronic system of management of the Electronic Labour File that allows our clients to sign documents remotely, legally and securely. Working with some of the largest employers in the country, we saw the urgent need for digitalization of the HR administration, e-storage of labour files and facilitating the signing process of documents between employer and employee. This made us create a Digital HR Administration Solution.
Why did you join Accace Circle? What makes the community different from other associations?
Sb Accounting & Consulting and Accace have been partners for almost 15 years and during this period we built a mutually beneficial, long term and friendly cooperation. When we found out about the creation of Accace Circle as a co-created business community of like-minded BPO providers and advisors, we immediately accepted to be a member because we knew it would lead to business success and prosperity.
We believe that Accace Circle is able to create a successful corporate identity and to support its members grow locally and be presented internationally. This will happen as a blend of quality service support, experience and creativity, which all current and future members will bring to the organization.
As one of the founding members of Accace Circle, Sb Accounting & Consulting will work to create an environment which will allow all other partners to feel the benefits and the comfort from being part of it. We deem that collaborating together to grow our businesses is the only appropriate way ahead in the modern and globalized world. And the opportunity that the community gives to each member to contribute with their experience and know-how makes the Accace Circle unique in its essence.
Sb Accounting & Consulting is a leading partner for Outsourced Business Services in Bulgaria. They provide complete professional solutions for accounting, payroll, HR administration, legal services and compliance with statutory requirements and good practices characters.
Website: www.sb-bg.com