With its favourable business environment, strategic location and a welcoming culture, Spain is an excellent choice for companies seeking new opportunities. The Spanish economy is one of the largest in Europe, with sectors such as tourism, automotive, technology and renewable energy being especially strong. Our colleagues, Luis Guerra Carbajo and Almudena Vigueras Iglesias from VASALTO, uncover the perks of doing business in Spain, the strengths of their company and what they value the most about the Accace Circle business community.
What do you consider to be the biggest opportunities on the Spanish market at the moment? What is the best thing about Spain?
Spain occupies a prominent place worldwide in terms of the importance of its economy. It is one of the most attractive countries for foreign direct investment as an issuer of Foreign Direct Investment and an exporter of commercial services.
Spain also has a modern knowledge-based economy, where services account for almost 75% of business activity.
Specifically, our country has made a great effort to equip itself with the most advanced infrastructures, capable of facilitating the future growth of the Spanish economy. In addition, this has been accompanied by a major commitment to innovation and design.
For foreign investors, Spain offers interesting business opportunities in strategic sectors with high added value, such as ICT, renewable energies, biotechnology, environment, aerospace and automotive, due to its attractive competitive environment.
Moreover, companies established in Spain can not only access the domestic market, a very attractive market due to its size (more than 46 million consumers) and its high purchasing power, but also the markets of the EMEA region (Europe, Middle East and North Africa) and Latin America, given its privileged geostrategic position, its prestige and the strong presence of Spanish companies in these regions.
What are the strengths of your organization? What do your customers value most about your cooperation?
VASALTO´s biggest strength is the expertise in different fields such as Payroll, Tax & accounting and legal providing services to local and multinational companies.
Choosing VASALTO means: We optimize your day-to-day operations, integrate with your corporate systems, adapt to your calendar and include labour consulting always with personalized advice. We guide you step by step in the creation of your company, accompany you in your corporate obligations and watch over your legal security. We are a team that addresses the needs of our clients and gives solutions to them, we aim for them to build with us a long- term relationship based on trust.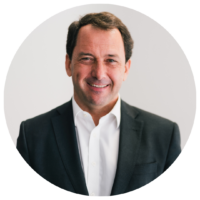 Luis Guerra Carbajo
Director General
VASALTO Tech and Talent | Spain
Why did you join Accace Circle? What makes the community different from other associations?
Joining the Accace Circle means joining a trusted community, building and enlarging business at an international level. The partnerships created bring knowledge, value and growth for all the parties.
On top of that Accace Circle is truly a community organizing debates periodically, webinars and provide an opportunity on sharing business approaches.
Accace Circle team really rocks. We have been a part of many other associations before, however, we felt that we didn't share common purposes, goals and vision.
Accace Circle is something else; with a humane approach, with continuous endeavours to understand and to listen effectively to our community needs, provides a sense of belonging to a big multicultural family.
After all, creating a global business community of like-minded companies offering high quality services, cooperating to produce value to its members fits what we were looking for.
What we value at the end of the day, apart from our common clients' support is the spirit of friendship and well-intended cooperation among all our community members.
We definitely love doing business together.
Vasalto is a company providing payroll processing and accounting, accompanied with the best tax and legal support on their market. With offices in Madrid and Barcelona, they work with both domestic and multinational companies wherever they are present in Spain. They are known for having technology at the heart of their DNA and their tireless efforts to automate administrative processes.
Website: www.vasalto.com