The Accounting Awards 2023 ceremony was again a successful for our trusted partner in Greece, Atlas Consulting, as they won 10 top awards this year. One of them was also the prestigious Platinum Award for the category High standards and excellence of their services.
The ceremony took place on Tuesday, February 14th rewarding the most effective and innovative practices in the field of financial management and accounting. Congratulations to the A.TL.AS Consulting Team. We are proud to have you on board!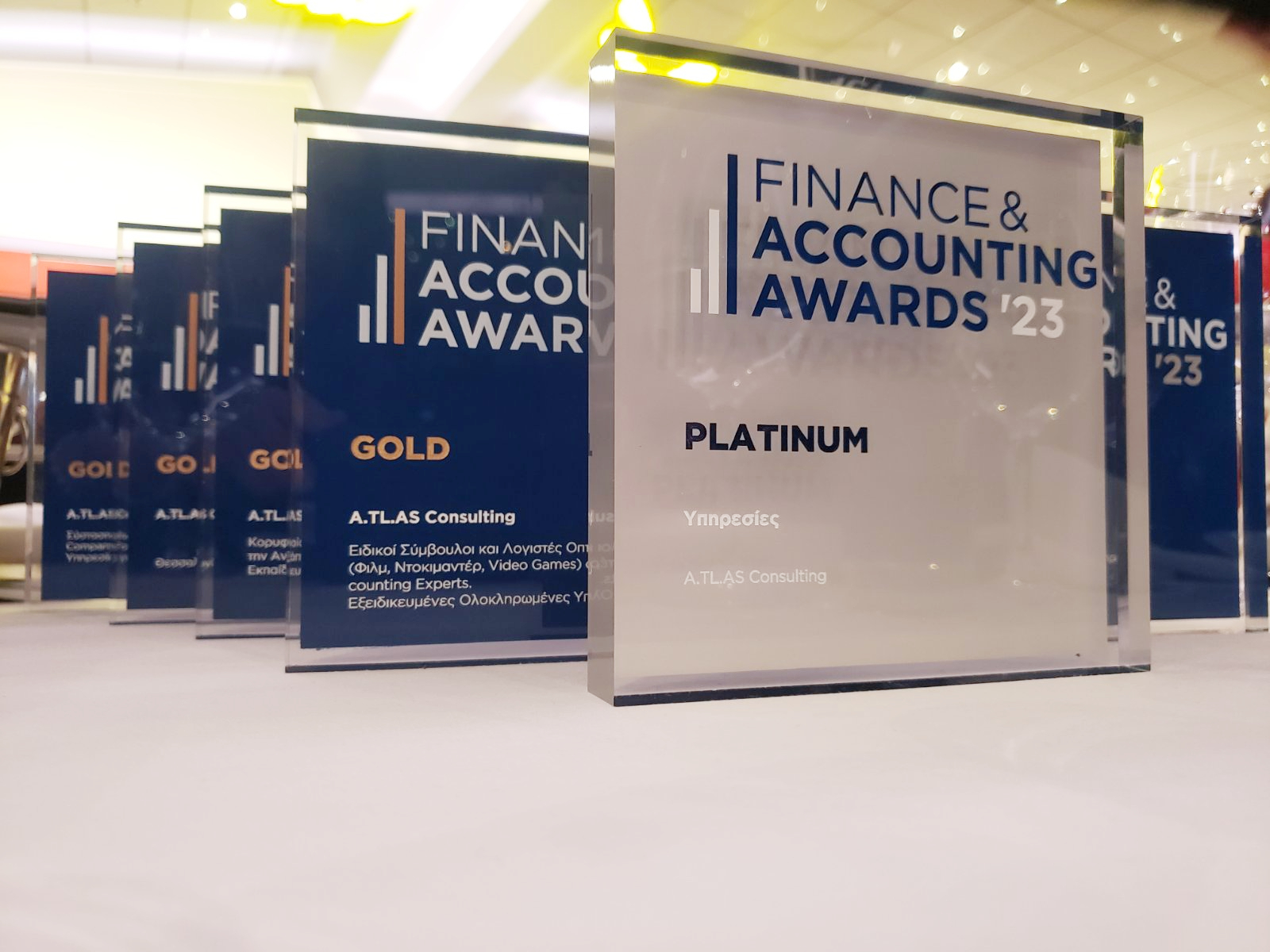 Atlas Consulting, possessing almost 5 decades of market experience, is a reliable provider of BPO, financial and consulting services for SMEs and individuals doing business in Greece and the region – providing a one-stop-shop for a wide range of services, such as company incorporation, accounting and tax compliance, payroll and HR, international tax planning, business administration services, as well as immigration strategies and expatriate solutions.
Website: www.atlasconsulting.gr