The end of last year came along with 2 more reasons for celebration for our trusted member in Greece, A.TL.AS Consulting, thanks to the distinctions they received at the Leaders in Law Global Awards 2022.
Mrs. Sousana Patsoumi Kalfa, the company's Chief Business Officer, was awarded as the winner in the category Company Formations in Greece.
Mr. Giorgios G. Kalfas, CEO & General Manager of A.TL.AS Consulting, became the winner in the category Accounting Services in Greece.
It is the second year in a row that A.TL.AS Consulting ranks among the winners of the Leaders in Law Global Awards, which demonstrates perfectly that the company is doing a great job to stand out among the competitors in their market.
Congratulations to the A.TL.AS Consulting Team. We are proud to have you on board!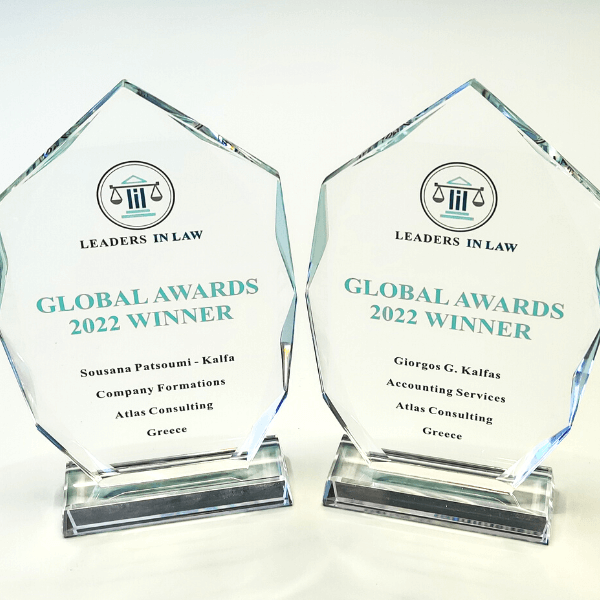 Atlas Consulting, possessing almost 5 decades of market experience, is a reliable provider of BPO, financial and consulting services for SMEs and individuals doing business in Greece and the region – providing a one-stop-shop for a wide range of services, such as company incorporation, accounting and tax compliance, payroll and HR, international tax planning, business administration services, as well as immigration strategies and expatriate solutions.
Website: www.atlasconsulting.gr