Greece is famous for its turquoise waters, breathtaking sandy beaches, awesome climate and culinary miracles. But apart from that there are significant benefits of starting a business in Greece. Our colleagues from ATLAS Consulting, Georgios G. Kalfas, CEO, and Sousana Patsoumi Kalfas, Business Development Manager, elaborate on the advantages of the country, the strength of their organisation and what they value the most about our community.
What do you consider to be the biggest opportunities on the Greek market at the moment? 
In Greece, a new economy is in the making. In parallel, investment opportunities are abundant and attractive in a wide variety of sectors. Greece's massive reform efforts are opening new investment frontiers that reward both first movers and established players.
The next decade is set to see sustained growth in tourism, ICT, energy, environmental sciences, food, beverage and agriculture, logistics, and life sciences,
Which are the main sectors of the Greek economy that could provide your business with the opportunity of a lifetime?
Information and Communication Technology (ICT)
Due to EU and Greek government incentives, the ICT sector is growing. Investing in the sector right now would give a head-start to business, resulting in great competitive advantages in the medium and long term.
Currently, the IT hardware sector is hit the hardest by the crisis, with sales of equipment dropping in the past couple of years. IT services, like outsourcing, business consulting, and system integration have experienced a slight increase of 1.7% this past year. This is expected to grow. The sale of business software has also seen a modest growth of 0.7% last year.
The telecommunication sector seems less fortunate, with sales figures dropping or stagnating over the past year. However, the decline seems to be slowing and forecasts expect the sector to recover due to investments and public incentives.
Whether you decide to invest in, import from, or export to Greece, you'll need a reliable company to handle your international payments.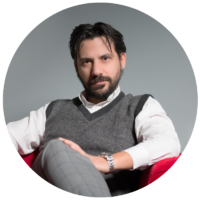 Georgios G. Kalfas
CEO
ATLAS Consulting | Greece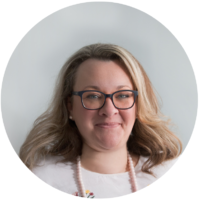 Sousana Patsoumi Kalfas
Business Development Manager
ATLAS Consulting | Greece
Tourism
Greek tourism has been experiencing a boom which is getting bigger as the financial crisis evolves. 24 million tourists visited Greece in the first 10 months of 2016, while the figure for 2018 was forecast to reach 30 million.
Greek tourism revenues exceeded €14.6 billion in 2017, showing an increase of 10.8 percent compared to 2016, according to Bank of Greece figures released on Monday.
This development, according to BoG, reflects the increase in tourist inflow by 7.4 percent, reaching 30.1 million visitors.
Airport traffic increased by 9.9 percent, while road traffic increased by 8.7 percent. Arrivals from the EU-28 countries amounted to 61%, while arrivals of non-EU countries amounted to nearly 29% percent.
There are numerous business opportunities in this sector such as: buying a hotel on Greek islands or a famous Greek destinations like Halkidiki or seting up a by-tourism business such as water sports, alternative tourism activities etc.
R & D for Technological Companies
Even Elon Musk, Tesla's founder has caught the opportunity and set up an R & D hub in Greece in order to take advantage of:
the talented and high academic background of the manpower in Greece,
the low employment costs due to the recent financial crisis,
the low operational costs for setting up and running an R & D hub in Greece,
the intelligent tax-free business model of such strategic movement.
Elon Musk is a forward-thinking entrepreneur and he opened the door to entering Greek market for many similar technological companies.
Shipping and Marine Services
Greece's long coastline and strategic location on the borders of Asia, Europe, and Africa provide excellent opportunities for trade and shipping. Consequently, Greece owns the largest merchant marine fleet on the planet and shipping contributes a whopping 7% to the country's GDP.
Shipping and merchant services are amongst the sectors least affected by the overall economic situation in Greece. This provides many opportunities for small businesses. Whether you're active in logistics, or you need products shipped, Greek logistics services are an excellent choice for both investors and as carriers of goods.
Agricultural Products
With Greece being a part of the Mediterranean, it is rich with food culture. Food and drink is an important sector throughout the world. In the foods sector, the main opportunities in Greece exist in breakfast products, biscuits, marmelades, sauces, ethnic foods, and meat products.
Healthcare
The current status of the health sector involves the interaction between the Public and the Private sector. Their inter-dependent course creates a dynamic relation in terms of figures, potentiality, manpower, equipment, management, entrepreneurial flexibility, economic cost and social welfare.
Construction
When a country moves their economy forward, new construction comes along. As the country develops, so does its construction and infrastructure. The economic crisis comes to an end and in the short-term future, the construction industry will boom again.
Energy
The energy sector in Greece is characterized by a high dependence on imported oil, electricity production largely coming from domestically mined lignite, a largely state-owned company dominating the market, and an increasing role for Greece as an energy hub. New business opportunities will emerge after the completion of the new pipelines, the liberalisation of the market and the fulfilment of the rising needs of Southeast Europe.
Other sectors
Due to recent tax incentives, there are many professionals from other countries that want to relocate and start their business in Greece and also many retirees that want to relocate and live in Greece.
What is the best thing about our country?
Apart from the incredible scenery, food and climate, there are significant benefits when starting a business in Greece, i.e.:
Greece provides high-quality communication and logistics infrastructure
Greece has a solid entrepreneurial tradition
It has a highly educated, talented and skilled population
The cost of labor in Greece is low
Greece has an exemption of import duties on goods that are produced in the UK
It is now easier to set-up and run a business in Greece thanks to recent changes. Procedures have been reduced and digitalised and there are numerous investment incentives for enterpreneurs, such as the new One-Stop-Shop for setting up a company, along with fast-track licensing, new tax cuts or a Golden Visa residency plan (for non-EU nationals).
What are the strengths of your company?
 Atlas Consulting is a second generation Tax- Accounting and Consulting Company (initially registered in 1972), recently characterized as one of the Top Historical Tax-Accounting and Consulting Company in Greece, ranked among the best  outsourcing and consultancy providers in the region and the winner twice of the Accounting Awards 2020 of Greece.
We are a professional team of Tax Consultants, Accountants, Lawyers and Immigration and Business Consultants and our scope is to facilitate foreign people and entities in their Greek Market Entry and also to support people and entities (both domestic and foreign) to start and grow their business in Greece and to increase the quality of current business processes and successfully enlarging activities abroad. Our company has more than 20 experts serving more than 200 legal entities customers including organizations of different size, nationality and scope of activities along with more than 500 individuals.
We have vast experience with handling small to large scale, multi-country outsourcing projects and providing a comprehensive range of our services by providing One Stop Company Formation, Accounting, Tax, Legal, Payroll- HR, Immigration and Business Solutions in Greece.
We are also honored partner and local representative of Accace Circle, providing BPO services in nearly 40 countries under one centralized account management and online platform.
What do your customers value most about your cooperation?
What our clients value most about our cooperation are proactivity, promptness, a high quality of service and that they are approached and served by humanity and empathy. We work every day to meet our clients' needs, always trying to be a step ahead and always wearing their shoes. We innovate every day in order to exceed their expectations and also to provide loyal and satisfactory solutions to their needs
Our longlasting existence on the Greek and international markets provides a reassurance about the quality of our services.
What makes the Accace Circle community different from other associations?
Accace Circle team really rocks. We have been a part of many other associations before, however, we felt that we didn't share common purposes, goals and vision.
Accace Circle is something else; with a humane approach, with continuous endeavours to understand and to listen effectively to our community needs, provides a sense of belonging to a big multicultural family.
After all, creating a global business community of like-minded companies offering high quality services, cooperating to produce value to its members fits what we were looking for.
What we value at the end of the day, apart from our common clients' support is the spirit of friendship and well-intended cooperation among all our community members.
We definitely love doing business together.
Atlas Consulting, possessing almost 5 decades of market experience, is a reliable provider of BPO, financial and consulting services for SMEs and individuals doing business in Greece and the region – providing a one-stop-shop for a wide range of services, such as company incorporation, accounting and tax compliance, payroll and HR, international tax planning, business administration services, as well as immigration strategies and expatriate solutions.
Website: www.atlasconsulting.gr