Slovakia, a little country in the heart of Europe, has a big potential thanks to its welcoming business environment for both local and global companies. Our colleague, Peter Pašek, Managing Director and Partner of Accace Slovakia, elaborates on the approach towards services and the emerging trends on the Slovak market.
What do you consider to be the biggest opportunities on the Slovak market at the moment?  What is the best thing about our country?
I am excited about the emerging trend of new Slovak start-ups, as well as several successful exits of this group of companies. I see start-ups as the technological engine of the economy and I am convinced that some of them had notable success stories. Let me mention companies such as Dedoles, GymBeam, Pixel Federation, Slido, Simplicity, SEC technology, minit, Superscale, Photoneo and others. I see that the social environment is generally in favour of young companies. Of course, many legislative changes are needed to kick-start the environment even further, but the native positive trend is surely noticeable.
When it comes to the industry in general, I feel that our clients stopped searching for someone who can help them find their problems, but instead, they are searching for someone who can already provide them specific solutions. From my perspective, COVID-19 accelerates the transition of our industry to commoditization. This does not apply only to BPO, but also to advisory services. Simply, a client does not want to pay for analysis of their problem, but for a specific solution. In this spirit, the whole industry is changing.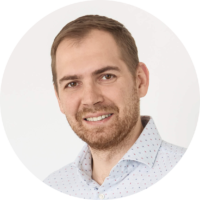 Peter Pašek
Managing Director & Partner
Accace | Slovakia
What are the strengths of your local branch? What do your customers value most about your cooperation?
I believe that the strength of our branch lays in the complexity of our services. Besides accounting, payroll processing, tax advisory and legal services, we have a solid M&A team, dedicated transfer pricing and mobility management department. I would highlight the advisory for start-ups, of which the vast majority operating in Slovakia are – more or less – our clients. In addition, we have a non-profit organization supporting communities in need and providing education. Not that long ago, we established an investing fund thanks to which we can support ideas with great potential, whether they are in the so-called pre-seed or in a later seed phase.
We definitely have a holistic approach towards everything we do. We try not to deliver individual services to a client, but instead, we connect them across all departments or areas, search for synergies and the best solutions for our customer. Our goal is the complex satisfaction of our client with our services.
What makes the community different from other associations?
Support, knowledge, experience, open-mindedness, community – these are the words that describe Accace Circle the best. We feel that we are partners who are mutually supportive and share their experience and knowledge witch each other anytime one of us needs.
Accace is a proactive consultancy and outsourcing partner who bridges the gap between needs and solutions. Combining smart and streamlined technology with a holistic approach, we provide an all-round care to clients and consider their matters as our own. With over 800 experts and more than 2,000 customers, we have vast experience with facilitating the smooth operation and growth of small to large-scale, global businesses.
Website: www.accace.com