Located on two different continents, Turkey is a country bridging the East and the West, harmonizing various cultures and business manners. This characteristic of the country brings a significant advantage in terms of logistics, making Turkey a strong investment center with reasonable costs for thriving markets and enhanced opportunities aiming to attract foreign investors. Our colleagues, Erdogdu Onur Erol and Suzan Tepe from CottGroup®, specify the country's characteristics, the strengths of their company and what they value the most about the Accace Circle business community.
What do you consider to be the biggest opportunities on the Turkish market at the moment? 
Turkey adapts well and quickly to the changes in the global economy and the business world. For instance, regarding the latest work model of companies worldwide, the home-office model, Turkey is one of the most convenient countries with an overall monthly cost of $187 the companies bear, including the internet and electricity expenses. Another recent development illustrating the country's flexibility is the regulations for Covid-19 including short-term employment and termination ban, all introduced by the Turkish government to benefit from a robust business environment even during a pandemic.
The Turkish Government offers extensive incentive programs for investors whether they seek to expand their business or start one. Hundreds of leading global companies in automotive, energy, and retail industries take advantage of competitive R&D incentives and low taxes. Besides, companies established in Free Zones located in many areas in Turkey are exempt from the corporate tax and income tax, and no customs duty, VAT, or the Resource Utilization Support Fund are applied on the goods in Free Zones. The Ministry of Trade announced specialized free zone models designed for software and Information Technologies sector, which will be extended to cover many different industries in the future. Recently, The Ministry of Commerce stated that it aims to increase the export of high value-added products, including those of aerospace, aviation, electrical-electronics, machinery, automotive, mining and metals, and chemistry industries, all funded by the government for the purchase of the machinery and equipment they need. As these developments demonstrate, the Turkish society and government are highly aware of the necessity of the technological investments in our age and will keep investing in such areas to strengthen the country's position in the international market.
What makes Turkey stand out in the region?
Turkey saw a cash flow of foreign direct investment over $4.6 billion in the first 11 months of 2020 alone, a year when the global economy experienced major recession amid Coronavirus pandemic and national lockdowns. As the official data indicates, the transactions of the international companies were not hit by the pandemic in the country and on good grounds. So, what keeps investors choosing Turkey as a robust investment zone, even in times of crisis?
Turkey ranks higher on the list than many countries regarding the highly educated and competitive workforce it has. As of 2020, approximately 1 million undergraduates complete their education in more than 200 local universities every year. The workforce in Turkey experiences the biggest growth among the EU countries as it becomes more and more productive every day.
Also, Turkey's geographical advantage provides rapid access to a population of 1.5 billion including those of Europe, the Middle East, North Africa, and Central Asia, and to a market worth more than USD 20 trillion. As it is surrounded by sea on three sides and has constantly developing railway and highway lines while Turkish Airways flies to 255 destinations in 122 countries, the passenger transportation and freight shipment integrated to support commercial activities.
The space program, which is a recent development announced by the authorities, is another opportunity in the region for many businesses to benefit from. The Turkey Space Agency is expected to have a budget of approximately $50 million annually, planning to spend it on the equipment and machinery production, a sector that is highly profitable for manufacturing companies in Turkey whether it is for domestic use or exporting purposes.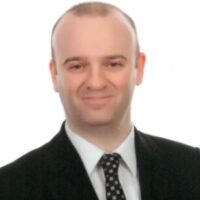 Erdogdu Onur Erol
Client Relations Manager
CottGroup® | Turkey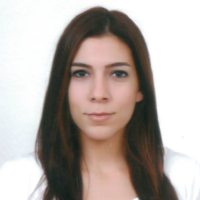 Suzan Tepe
Business Development Executive
CottGroup® | Turkey
What are the strengths of your organization? What do your customers value most about your cooperation?
CottGroup®, is the leading local holistic services organization that offers a full range of consulting, outsourcing, technology, and training services to manage operations and provide practical solutions for all types of businesses in Turkey regardless of their industry and size. As CottGroup®, our expertise and guidance will find the right balance of people, technology, and processes to turn our clients' needs and businesses into a success story.
By leveraging an extensive network of alliances with global industry leaders, our organization can provide you with the most innovative and efficient operational and consultancy solutions to meet your business needs. This powerful network of carefully selected partners allows our clients to benefit from the combined know how of market leaders all from a single source and service definition.
Our infrastructure, which is shaped by technology, aims to help customers' queries with our boutique solutions while aiming to support their success.
We provide extensive and tailor-made solutions to our clients and also render services with a highly experienced team of consultants and experts, ensuring that the service quality and privacy are kept at the highest level. Thus, in this new era where technology is in the center of all processes and cyber-security is one of the most important aspects to consider, we, as CottGroup®, guarantee data security and confidentiality with our ISO 27001 and ISAE 3402 certifications. We also care for business continuity, which paved the way for us to prepare disaster recovery plans to confirm our operations and clients would never face an interruption, as recognized by our ISO 22301 certification.
Why did you join Accace Circle? What makes the community different from other associations?
With its vast experience in the field of BPO, accounting, payroll and HR, Accace Circle marshals numerous companies together in the name of a shared perspective and common goals. This empowers and corroborates the circle as a whole and ensures its partners that there is always continuous support by Accace and the other community members, all embracing a novel mindset that many different affiliations have not reached.
CottGroup® and Accace have been partners for long periods of times, and during this period, we have built a beneficial, goal-oriented, and friendly partnership. As CottGroup®, we everlastingly aim to cooperate with partners and customers alike to achieve both our shared and separate goals to enhance our success, and we enjoy seeing the same approach from Accace Circle, a community that we are delightful to be a part of and that manages the processes in a way that it leads us to our success efficiently.
CottGroup®, offering various consultancy and outsourcing services is a holistic service provider focusing merely on areas relevant to consulting, outsourcing, technology, and training services to manage operations and provide practical simplified solutions to all types of businesses for the complex local needs. Its clients are from various sectors; including but not limited to IT, banking/finance, insurance, education, energy, government, retail, manufacturing and healthcare which range from Fortune Global 500 companies to mid-size new establishments. As the lead BPO (business process outsourcing) company in Turkey CottGroup® solves client needs with the tailor-made solutions granted by the experienced and specialized staff who stands confidently behind the claim: "Expert approach, clear solutions."
Website: www.cottgroup.com