Hungary offers a number of benefits when it comes to running a business. A favourable tax system, online infrastructure and fast company formation process is just a few of the perks. Our colleague István Nemecz, Managing Director & Partner of Accace Hungary, elaborates on the country's advantages, the strength of the company and what they value the most about our community.
What do you consider to be the biggest opportunities on the Hungarian market at the moment?  What is the best thing about our country?
Hungary's attractiveness lies mostly in the long-stand favourable taxation system represented by low corporate taxes, withholding tax exemptions and declining employer burdens.
The corporate income tax is 9%. However, by applying tax base adjustment items, the real tax burden is lower than that. It should be kept in mind that there is also a local business tax, which applies to the municipality of the registered office establishment after certain revenues, which has a maximum value of 2%. At the same time, the tax burden on companies is still extremely low compared to the rest of EU.
Hungary is one of the jurisdictions, where there is no withholding tax on interest, royalties, and dividends in a B2B relationship. Therefore, a Hungarian member company can play a very favourable role in an international group of companies.
Although personal income tax alone, with its 15% is very favourable, the real advantage compared to the neighbouring countries is the declining level of social security contributions levied on employers. Currently 15,5 % of employer contributions are levied on wage-type payments.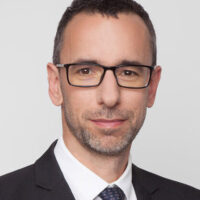 István Nemecz
Managing Director & Partner
Accace | Hungary
In addition to taxation, a well-developed online infrastructure has been built in Hungary. For the first time in the region, all invoices issued in Hungary must be reported online to the tax authorities. This not only imposes an additional IT burden on companies, but also provides them with significant benefits in return. With proper registration, the invoices issued to the given entity can be queried, so it can be checked whether the company has all incoming invoices, including the ones with deductible VAT.
This useful process makes not only accounting, but also the process of tax filing and tax recovery particularly efficient.
In Hungary, the establishment of a company is a very simple and fast process. Within 1-2 weeks after the submission of the appropriate documents, the company can have a ready-to-use tax number for carrying out an economic activity.
For this reason, it is not common in Hungary that the previously formed, empty and so-called "sleeping" companies are being sold or bought, because founding a new company involves the same amount of administrative burden as buying an already existing one.
What are the strengths of your local branch? What do your customers value most about your cooperation?
In Accace Hungary, how we provide our services is deeply rooted in the corporate values, that we have in our DNA. These values have been set by our colleagues, who have been with the company for a long period of time, and we ensure that the values are "kept alive" among all of us during continuous trainings, thus ensuring a unified corporate culture.
Our values help us to meet the highest level for communication, service level and response deadlines and thus, to provide our clients with ever higher service quality.
Furthermore, the strength of our team is that we combine market-leading experience with competitive price. Our employees came to us from the best players on local market and the tax authorities, thus representing the best professional knowledge on both sides. Accace's efficient corporate structure and optimized cost structure allows us to serve our know-how to our customers at a better price than our competitors.
We also believe that digitalization (in this traditionally paper-based service, such as bookkeeping and payroll is) will gain more and more ground – helping efficiency and eliminating human error. For this reason, we have created and are constantly developing our cloud-based system with our own in-house development team that can effectively support both accounting processes and payroll. Moreover, with the current developments, the accounting support system can easily take over the account approval and process optimization tasks, thus effectively supporting the company's work processes of our clients.
What makes the Accace Circle community different from other associations?
The great advantage of Accace Circle is that it can undertake cross-border regional projects, doing that with one appointed project manager, on the exact same platform in all countries, in several languages. Meanwhile offering cross-border solutions to our clients, Accace has the best knowledge of each local market.
Originally established in Central and Eastern Europe in 2006, Accace ranks among the leading online providers of outsourcing and consultancy services in this region. We have vast experience with handling small to large scale, multi-country outsourcing projects and providing comprehensive range of services to over 2 000 customers. Accace benchmarks its performance along all three areas of the triple bottom line to pursue dynamic while also sustainable and responsible growth.
Website: www.accace.com