With 78,871 square kilometres, the Czech Republic is not only full of beautiful natural landscapes, but it is also a home to a number of innovative companies and eager investors, who are exceeding even the EU average. Our colleague Petr Neškrábal, Managing Director & Partner of Accace Czech Republic, introduces the country's advantages, the strength of the company and what they value the most about our community.
What do you consider to be the biggest opportunities on the Czech market at the moment?  What is the best thing about our country?
The Czech Republic has a long industrial tradition, especially in the engineering and automotive industries, with the biggest leader of the Czech economy being the carmaker Škoda Auto. At the same time, a lot of people work in the IT sector or study IT. Here we can mention Brno – the capital of the South Moravian region, which is called the "Czech Silicon Valley". This is due to the high number of small and medium-sized enterprises with their own research and development centers, into which the South Moravian region invests significantly, even above the EU average. If we put all this together, Czech Republic offers is a solid ground for various ways of doing business related to innovation, mainly connected to the industry. The major sectors that attract the attention of the foreign investors are automotive industry (especially manufacturing and R&D), nanotechnology (in the field of automotive, aviation, textile and chemical industries) and information and communication technology (ICT). We believe that this gives us a great opportunity for our country to flourish in the future.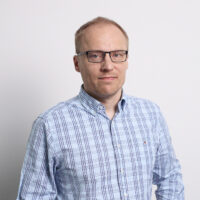 Petr Neškrábal
Managing Director & Partner
Accace | Czech Republic
What are the strengths of your branch? What do your customers value most about your cooperation?
Accace has 3 branches in the Czech Republic. Our first Czech office was established in Prague in 2007, followed by the branches in Brno and Ostrava. Currently, our team has approximately 270 employees, who take care of more than 500 clients of various sizes, from local companies to large international corporations.
We believe that we have a very innovative approach and are the leader in our industry in respect to IT solutions. For the convenience of our clients, we use cloud solutions that were designed directly by our in-house experts and their common features are process automation, high security, user-friendliness and less paperwork. We are much closer to our clients than ever before, and we can provide them with our services more effectively.
We have in our DNA to see the clients and their businesses from a wider perspective, rather than only from the angle of a particular engagement agreed. Moreover, close cooperation between our colleagues from the tax, legal, payroll and accounting teams helps us to provide each client with the best tailored solutions compliant with the current legislation.
When it comes to the selection of our people, we are very strict in our process – especially in regard to trust and responsibility – which is then reflected also in our service towards the clients, which our colleagues provide.
We at Accace follow the principles of Open Book Management as it is very important for us that our employees receive all important information about the direction of our company, which helps them better understand the company as a whole. All employees need to know how the company earns a living, how the profit is generated and how they can contribute to the company doing even better. This openness greatly improves communication within Accace.
What makes the Accace Circle community different from other associations?
If you take part in creating something, you truly care about it. We helped to created Accace Circle from the bottom up, and that´s why we care! We are currently working to strengthen our position in the US and also in other jurisdictions globally, which is a big challenge, however also a great pleasure to meet new partners there.
We want Accace Circle to be the best business community and as the best business community it should have companies of similar culture and values. Only in this way we can choose the right partners that we can recommend and cooperate with.
Accace is a proactive consultancy and outsourcing partner who bridges the gap between needs and solutions. Combining smart and streamlined technology with a holistic approach, we provide an all-round care to clients and consider their matters as our own. With over 800 experts and more than 2,000 customers, we have vast experience with facilitating the smooth operation and growth of small to large-scale, global businesses.
Website: www.accace.com