Poland is the biggest CEE market, as proven during the 2008 financial crisis. Thanks to the specific structure the economy, it is immune to external disruptions and global financial difficulties. It is a place to be considered by every investor looking for a jurisdiction with qualified human resources and a wide variety of benefits dedicated for inbound projects. Our colleague Piotr Zając, Managing Director & Partner of Accace Poland, elaborates on the country's uniqueness, the strength of the company and what they value the most about our community.
What do you consider to be the biggest opportunities on the Polish market at the moment?  What is the best thing about our country?
"Moment" is probably a key term in this question. We are living in an extremely specific time, nobody can ignore the pandemic and the possible implications for the global market. Financial stability and security of invested equity will be a key factor for the investors in the coming years.
On one hand, Poland, as a member of European Community, is benefiting from the common market, directives and regulations, on the other it has its own stable currency and a proven stability during the last financial crisis. Nowadays, the Polish economy is recovering extremely fast from the losses incurred due to lockdowns. According to the European Commission projections' the country is among the 4 European jurisdictions which in 2021 will fully recover from the recession. On top of that, projections of growth for the Polish GDP in 2022 are approx. 5,1% while average for Eurozone is -3,3%. These numbers clearly indicate the strength and stability of the Polish economy, which are going the most important factors for attracting the investors in the upcoming years.
Besides the economy, there is a number of material arguments which should be taken into account, depending on the business sector considered. For the retail sector, a key argument may be the society with increasing wealth, showing demand for high-quality and luxury products. The logistics sector may consider the attractive location in the very heart of Europe with good but still improving access to airports and great road infrastructure. After Brexit, the capital city of Warsaw is considered as a regional business centre by the financial markets while Kraków is considered as a BPO hub location for many global corporations. Simply speaking, irrespective of the business sector, European growth cannot be achieved without considering the Polish market.
What are the strengths of your local branch? What do your customers value most about your cooperation?
Accace in Poland is quite specific compared to other players on the local market. There are basically three aspects where our organisation stands out. The first and the simplest one is the structure of our services. There are not many service providers who can offer outsourcing of business processes like payroll or accounting paired with complex legal and tax advisory services. This unusual mix of high competences under one roof gives our clients the advantage in the smooth operation of back office functions, which can further transpose to their operational activity and ability to expand. The uniqueness of our structure covers also the structure of our team, which encompasses experts not only from different service lines like accountants, lawyers but also from different jurisdictions. Such an interdisciplinary team formed in a flat structure gives our clients a unique flexibility and complex support with all variety of issues related to the daily operations in Poland.
The second aspect of our specifics are our values which are not only catchwords but, in fact, are our guidance in the daily work, approach towards clients and the services we provide. Every client joining our portfolio receives a promise of reliability and responsibility for their business and its future. We are growing together but also going together through difficulties and overcoming obstacles, that is why being together with the client during their whole business journey is our key value followed every day.
Last but not least, I would like to point out the flexibility of our teams, software and procedure. We can easily adjust the scope of work, executed procedures and tools to the particular needs, size and expectations of the clients. This aspect is also something that we consider to be one of our key values. We can provide high-quality services for competitive price to start-ups as well as to multinational corporations.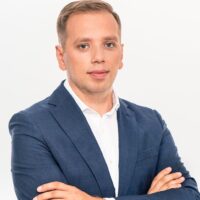 Piotr Zając
Managing Director & Partner
Accace | Poland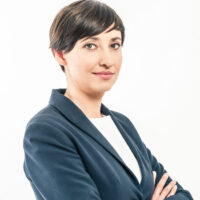 Agnieszka Samborska
Legal Advisor & Partner
Accace | Poland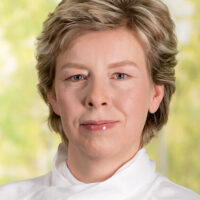 Jana Vasilenková
Managing Director & Partner
Accace | Poland
What makes the Accace Circle community different from other associations?
Throughout my career I have seen many different international groups, associations and corporations but I have never seen a circle of people aiming to create a friendly, healthy and fair business environment for the well-being of all participants in the great game of business. I'm honoured to be a part of this very special project which is not driven by profitability but responsibility, growth of organisation and people across our circle and, most importantly, sustainable long-term well-being for all of us.
Accace is a proactive consultancy and outsourcing partner who bridges the gap between needs and solutions. Combining smart and streamlined technology with a holistic approach, we provide an all-round care to clients and consider their matters as our own. With over 800 experts and more than 2,000 customers, we have vast experience with facilitating the smooth operation and growth of small to large-scale, global businesses.
Website: www.accace.com