The Accace Circle business community is characterized by a spirit of international cooperation and innovative approaches to doing business. Our founding member, the leading BPO and advisory provider in the CEE region, Accace, is one of the prime examples of putting these aspiration to practice by launching one of the first eShops in the industry.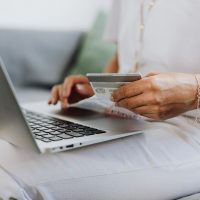 The Accace eShop is an online platform where clients can easily navigate through the service offering, transparent pricing and purchase services from the convenience of their homes. The customers can either book an online appointment with professional consultants in the areas of legal or corporate advisory, transactions or taxation or select a package of services such as accounting and support. A big advantage is certainly a free introduction call, which is a 15-minute talk with a dedicated expert, to discuss specific business cases and align on the expectations and services offered by the provider.
Having years of experience in supporting businesses to grow abroad, Accace also offers a free market entry support consultancy to encourage well-established companies to explore the unknown, remove uncertainty and refine their go-to-market strategy. In order to make their advisory more accessible, Accace offers the market entry support for free and completely online, to secure the fastest way of booking their consultants' time and delivering their support.
The eShops is currently available in 7 countries: Czech republic, Hungary, Poland, Romania, Russia, Slovakia and Ukraine, however, in the future the eShop should expand to cover more locations and offer a wider portfolio of products and services.
Accace is a proactive consultancy and outsourcing partner who bridges the gap between needs and solutions. Combining smart and streamlined technology with a holistic approach, we provide an all-round care to clients and consider their matters as our own. With over 800 experts and more than 2,000 customers, we have vast experience with facilitating the smooth operation and growth of small to large-scale, global businesses.
Website: www.accace.com