Norway is an attractive location not only due to its breath-taking scenery, but favourable business climate as well. The country has a great purchase power thanks to the high standard of living. As there is great emphasize on resource & development due to Norway's internationally competitive approach, businesses tend to steer towards innovations and technological advancements. Our colleague Magnus Ohlsson, the CEO of EconPartner, elaborates on the market environment and growth opportunities in Norway, the company's strengths and why they decided to join forces with the Accace Circle community.
What do you consider to be the biggest opportunities on the Norwegian market at the moment? What is the best thing about Norway?
Norway has far more resources than we can use ourselves. For decades, the activity in the petroleum industry has been an important driver of the economic growth. Increased demand from the oil industry has boosted activity in the mainland economy, which further contributed to high income and an increasing number of well-paid jobs. The petroleum industry will be important for the Norwegian economy for decades to come, while exports and processing of resources such as oil, gas, fish, minerals and renewable energy will ensure domestic jobs. In addition, these exports can help to open abroad the markets to other industries.
Also, Norway has all the requirements to be among the leaders when it comes to the usage of artificial intelligence in business. A key challenge is that many of the technologies that can benefit from the potential of artificial intelligence have not yet been fully developed. Digitization opens up new forms of collaboration, trade and production across borders. If Norway plays the cards correctly, through digitalization and technological advances, we will be able to preserve and strengthen our advantages.
Norway is simply the land of opportunity – for everyone, without exceptions. And the best thing about Norway? It is simple yet important to me – we live in a free and democratic country with incredibly beautiful nature.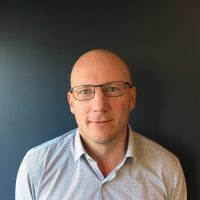 Magnus Ohlsson
CEO
EconPartner | Norway
What are the strengths of your organization? What do your customers value most about your cooperation?
We have highly educated and dedicated employees that are authorized by the Norwegian FSA. We provide top services through a mix of expertise, flexibility and a good framework.
We were established in 1961 and our clients appreciate that we are a reliable partner. We have clients of varying size in most industries, many of them are foreign companies that require top quality, expertise and flexibility.
Why did you join Accace Circle? What makes the community different from other associations?
Accace Circle is a global business community of companies that are helping each other to deliver services to clients, with innovative approach and unified processes, under one centralized platform. The Circle connects like-minded companies to deliver streamlined processes to their international clients. The community is different as it is not classified as a network nor an association.
EconPartner AS, founded in 1961, with the team peaking up to 50 experts, counts to the leading providers of BPO and consultancy services in Norway and the region. The wide-range service offering covers accounting, payroll and HR administration, tax compliance, business management, M&A and other consulting services
Website: www.econpartner.no